The abr Cloud Console is a html5 application, enabling you to manage your devices remotely and start remote sessions over any standard browser.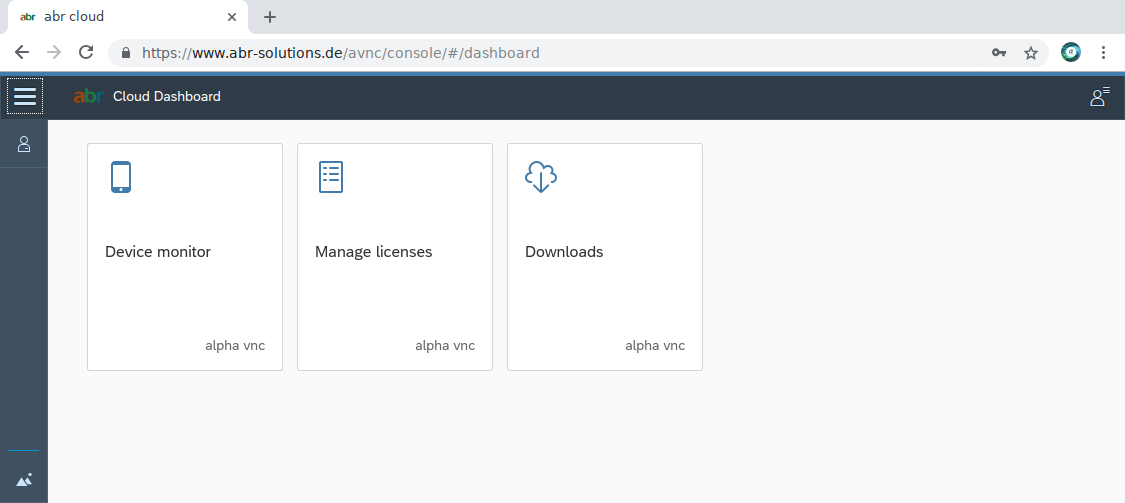 Key features
Device online status notification
License management
Updates deployment
Remote connection to Android devices posterior 5.0 (Lollipop)
Connection over any standard browser (e.g. Mozila Firefox, Google Chrome, Safari etc.)
SSL/TLS encryption

Connectivity to alpha vnc pro
Create an account with your alpha vnc pro license key at cloud.abr-solutions.de, if you wish to find out more. Every license-key encloses 30-days of free evaluation from the day of its first registration, by default.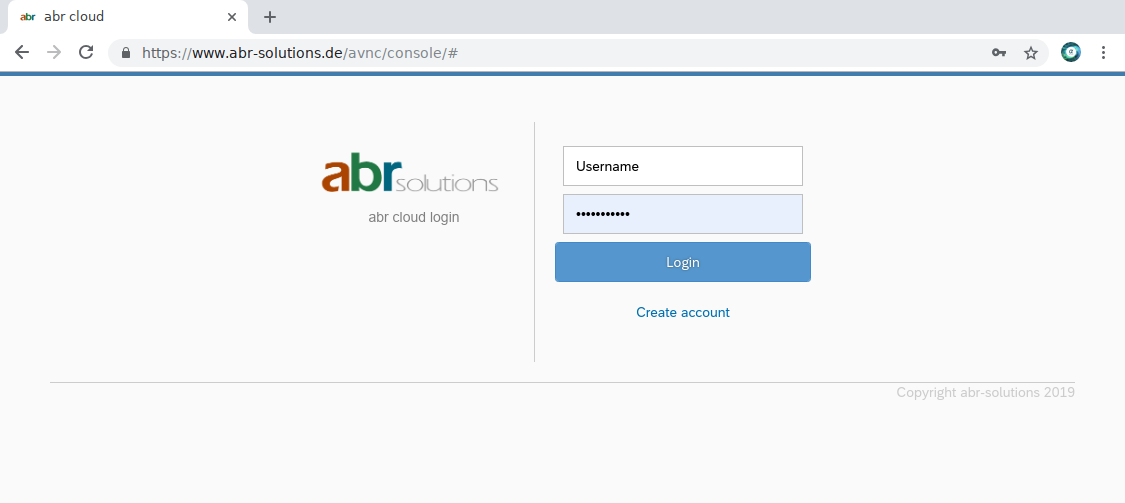 Following the installation of alpha vnc pro, the device will start sending notifications to the abr Cloud Console. On START of the application, it will appear online in the device list under the Device monitor tile. Thereafter, you can establish remote connections to the device.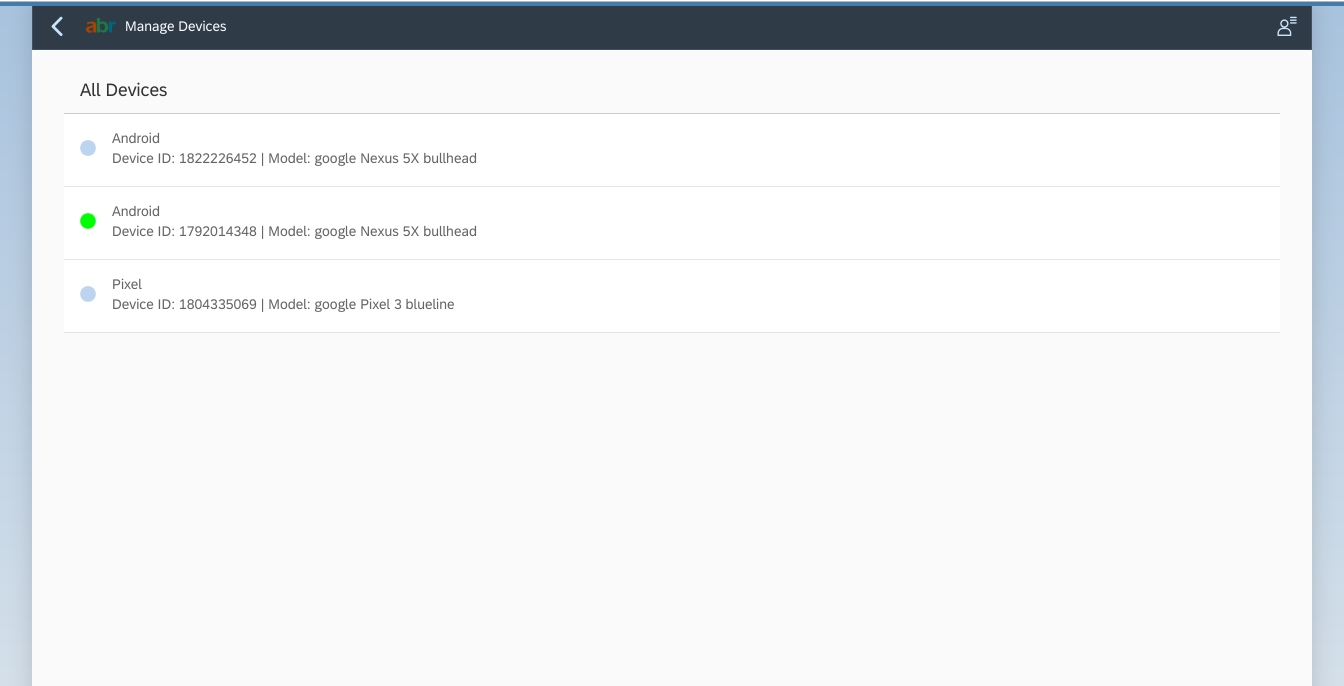 1st Production year completed!
The 1st production year of the abr Cloud Service was successfully completed! Thanks to the massive response from our Early adopters, the abr Cloud Console has rapidly developed into a fully functioning Cloud Service. Further features are on the way….
Subscription plan
If you wish to connect to your devices via browser, register your license-key at cloud.abr-solutions.de and evaluate the Service for 30 days, without any commitment. After the evaluation time, you can decide whether you wish to proceed with a subscription or continue connecting via a VNC Client, thereafter. Feel free to check our competitive fees for the most required packages here.
Contact us
If you have questions or recommendations, you are welcome to contact our development team, any time.