Register your alpha vnc pro license-key at the abr Cloud Service and control your Android devices remotely via browser. Every license-key encloses 30 days Cloud Service, by default. Following evaluation, you can consider a subscription plan or start connecting to the supported devices via a VNC client.
License key & Cloud Service
Our modular concept allows you to choose the best package for your use case, with or without Cloud Service subscription.
The pricing for our most required packages is as follows: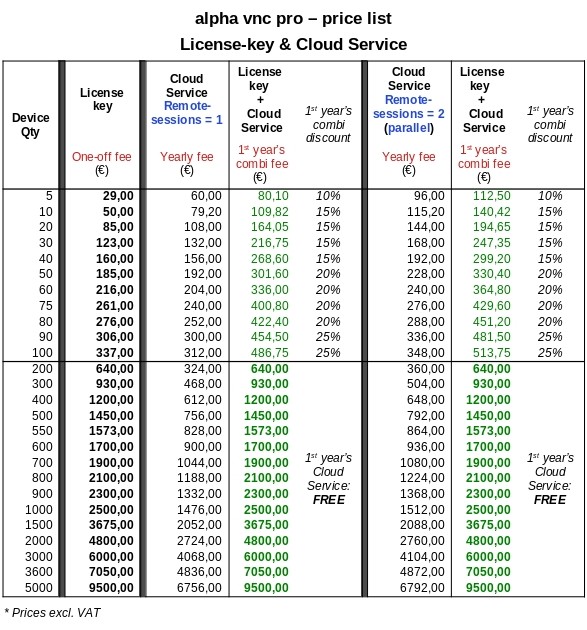 API Service
Integrate the functionality of alpha vnc into your own App for a yearly fee of 720,00€ (ex. VAT), independent of the number of supported devices! Technical support during implementation, as well as standard maintenance of alpha vnc are included in this price.
Get started
If you are interested in any of the offered packages or just have an individual request, feel free to contact our team today and get started!